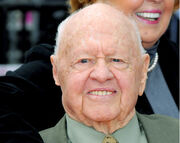 Professional crotchey commentator on news magazine program 60 Minutes in a career that spanned centuries. Mysteriously died of 'natural causes' after Elliott Kalan suggested that he replace the venerable crank with his new age, younger version of complaining about youth culture and bubblegum.
Another chapter in the continuing story of Elliott removing anyone who stands in the way of his career.
Mentioned In
Edit
Ad blocker interference detected!
Wikia is a free-to-use site that makes money from advertising. We have a modified experience for viewers using ad blockers

Wikia is not accessible if you've made further modifications. Remove the custom ad blocker rule(s) and the page will load as expected.