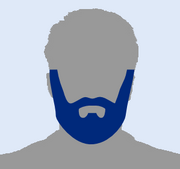 Once upon a time, Dan McCoy was injured in a tragic skiing accident (possibly caused by Stu putting a surprise mogul on the hill). But fear not! One great thing came of this tragedy. Dan grew a beard. A magnificent beard! All the ladies went wild. Also a few of the men went wild. Good times were had by all. 
Ad blocker interference detected!
Wikia is a free-to-use site that makes money from advertising. We have a modified experience for viewers using ad blockers

Wikia is not accessible if you've made further modifications. Remove the custom ad blocker rule(s) and the page will load as expected.