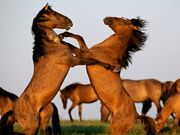 Mysterious fights had before the show begins between Dan and Stu, making the show awkward for the first 10 minutes or so of the podcast.
They possibly make Elliott cry.
Possible Reasons For the Fights:Edit
Stu laughing at Dan for not being allowed to watch Cool World as a kid.
Something about Stu's bachelor party
Stu's lack of pants.
Mentioned In
Edit
Ad blocker interference detected!
Wikia is a free-to-use site that makes money from advertising. We have a modified experience for viewers using ad blockers

Wikia is not accessible if you've made further modifications. Remove the custom ad blocker rule(s) and the page will load as expected.