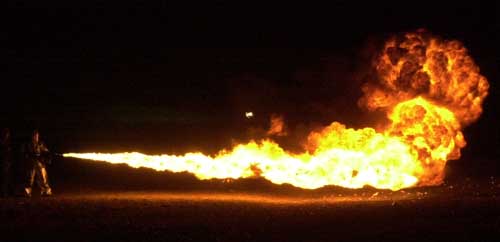 Stuart and Elliott pitched this movie during Episode 70: Jonah Hex, along with Million Dollar Getaway. Elliott will sell either for $700,000.
Neither Stuart nor Elliott went into a lot of detail about FTM, but it would feature:

Tommy Lee Jones
Ninjas
Flamethrowers, presumably
The title of the movie needs to be Flamethrower: The Movie for the same reason Hot Dog... The Movie was named Hot Dog... The Movie.
Ad blocker interference detected!
Wikia is a free-to-use site that makes money from advertising. We have a modified experience for viewers using ad blockers

Wikia is not accessible if you've made further modifications. Remove the custom ad blocker rule(s) and the page will load as expected.