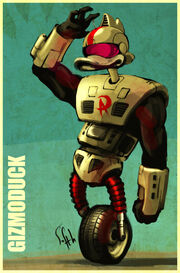 The Floppers are the doyens of a vast podcast empire. Not only do they host the Flop House, but they have mentioned dozens of other podcasts they are involved in such as -
BookCast
The Burntcast / The Burnthouse

About the movie Burnt.
(Episode 215: The Lazarus Effect @02:50)
About Nicolas Cage
CamCast

About cameo appearances
CamCast

About Cam Gigandet
CashCast

About Cash Cab
CastCast

About fishing
CastsCast

About broken bones
CoopCast

About Bradley Cooper
CrashCast

About crashing the Cash Cab into stuff
CrashCast

About either the movie Crash (1996) or Crash (2004), unclear.
The Dancast

Just talking about how Dan is doing
Dharma & GregCast

Episode recaps of the show Dharma & Greg
DuckTalesCast

About DuckTales
HashCast

About marijuana
JamesCromCast

About James Cromwell (and other Cromwells)
KamCast

About Cam Clarke. Spelled with a 'k' for funzies
KidCast

A no-adults-allowed podcast about movies for kids, such as Stephen Frears joint "Dangerous Liaisons," starring kid hero John Malkovich.
'Member That?
(Episode 226: Max Steel @01:30)
ModelCast

About making models (not looking at models).
The Mophouse

Discussions of Swiffers, classic yarn mops, and polyester mops and their level of effectiveness. Does not cover the topic of building a house out of mops.
(Episode 15: D-War: Dragon Wars

 @40:

04)
PotCast

About cooking stuff in pots.
Saved By The BellCast

About the show Saved By The Bell
(Episode 37: Seven Pounds @12:35)
PottsCast

About the actress Annie Potts
Simply Bananas
(Episode 188: Unfriended @01:45)
The Slashhouse
A podcast where the Peaches read out excerpts from their current work, including Stuart's Harry Potter-themed stories and Elliott's 34 chapter Today Show Lauer-Roker epic.
Topcast

About what shirts and/or wrestling tops, that the floppers are wearing.
What's Going On?

(Episode 192: Chappie @53:35)
Simon's New Podcast

Which is just him recording on a cassette tape how much he misses hanging out with Dan and Stu and mailing it to them.
Actual Podcasts
Edit
Ad blocker interference detected!
Wikia is a free-to-use site that makes money from advertising. We have a modified experience for viewers using ad blockers

Wikia is not accessible if you've made further modifications. Remove the custom ad blocker rule(s) and the page will load as expected.