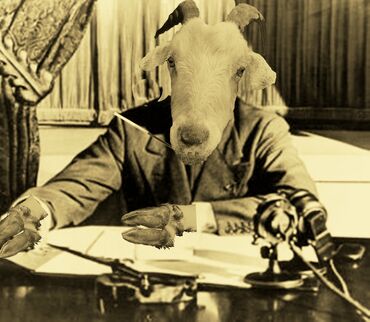 See also: Words that Sound Like Other Words.
Sometimes Franklin Delano Roosevelt needed to get away from the White House, presumably to go on some beach bikini antics. Anyway, when the pressure got to be too much he would leave a goat in his place.
Franklin Delagoat Roosevelt
Edit
He was a great leader too. Sadly, he was addicted to cans.
Discovery
Edit
Amateur historian Elliott Kalan revealed the existence of FDgR on Episode 69: Big Money Rustlas.
Ad blocker interference detected!
Wikia is a free-to-use site that makes money from advertising. We have a modified experience for viewers using ad blockers

Wikia is not accessible if you've made further modifications. Remove the custom ad blocker rule(s) and the page will load as expected.